KEY INGREDIENTS
Shea Butter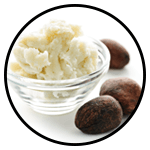 Rehydrates / Moisture Barrier
Shea butter is an ivory-colored natural fat extracted from seed of the Karite Nut tree, also called the Mangifolia tree, found in the semi-arid savannahs of West and Central Africa. Containing a high content of essential fats, phytosterols and multiple vitamins (A, D, E and F). In hair, it works simultaneously as a leave-in treatment and as a deep conditioner, adds moisture back into dry hair and scalp, while also serving as a barrier to keep moisture in. Recent studies have also demonstrated its ability to improve the texture and shine of hair with long-term use.
Cymbidium Orchid Complex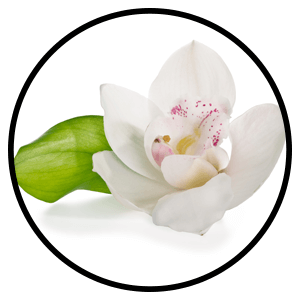 Scavenges Free Radicals / Rehydrates
Harvested using a gentle infusion process, orchid oil is extracted from the stems and flowers of the Cymbidium orchid, AKA the boat orchid. In addition to its frizz controlling properties, in clinical trials it was discovered that orchid oil helps fill in the cracks and imperfections in each and every hair strand, restoring natural hair shine. Additionally it acts as an external moisture balancer, possessing both hydrophillic and hydrophobic properties. Orchid oil contains Orchicyanin I, Orchicyanin II and Cyanin, all of which form Reactive Oxygen Species (ROS), scavenging up to 4x more free radicals than Vitamin E & Vitamin C!
Provitamin B5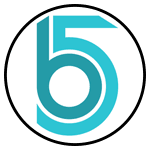 Rehydrates / Softens
Vitamin B-5, or pantothenic acid, is an essential vitamin for hair growth and health. All of the B vitamins help your body process and use what you eat, thereby nourishing your hair follicles. Without this vitamin, your hair follicles will not get the nutrients they need to function properly. Over time, this can lead to malnourishment hair follicles, resulting in reduced hair growth and even loss.

BLONDE THERAPY®
The future of blonde care. Go from brass to ash.
The #1 challenge for blondes, silver and gray hair? Brassiness! To serve the needs of blondes everywhere, we pair the power of our popular Dual Therapy concept to provide daily total toning, care, repair and maintenance. A vegan trio made with 90% natural/naturally derived ingredients that offers your clients a chemical free customizable toning option for blonde and highlighted hair.
A BREAKTHROUGH IN BLONDE CARE:
Just 3 steps, finishing with heat.
Jaw dropping, fast results.
Designed for daily use.
Chemical free toning.
Tones, transforms and just rinses out!
Active botanicals defrizz, add shine and smoothness.
Dynagen-R™ offers multi-layered hair repair and protection with every use.
INSTRUCTIONS FOR USE
Cleanse hair with REDAVID Blonde Therapy Shampoo. Apply REDAVID Blonde Therapy Conditioner to hair and distribute evenly. Leave for 2 to 3 minutes then rinse. Finish with REDAVID Blonde Dual Therapy®
CAUTION: Only for use on blonde or highlighted hair. Rinse hands immediately or staining may occur. For external use only. In case of eye contact, rinse immediately. KEEP OUT OF REACH OF CHILDREN.
---
#redavidblondetherapy