KEY INGREDIENTS
Cymbidium Orchid Complex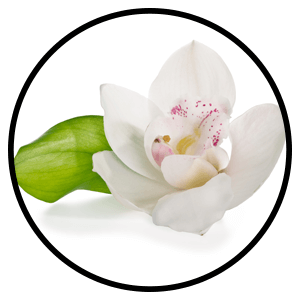 Scavenges Free Radicals / Rehydrates
Harvested using a gentle infusion process, orchid oil is extracted from the stems and flowers of the Cymbidium orchid, AKA the boat orchid. In addition to its frizz controlling properties, in clinical trials it was discovered that orchid oil helps fill in the cracks and imperfections in each and every hair strand, restoring natural hair shine. Additionally, it acts as an external moisture balancer, possessing both hydrophillic and hydrophobic properties. Orchid oil contains Orchicyanin I, Orchicyanin II and Cyanin, all of which form Reactive Oxygen Species (ROS), scavenging up to 4x more free radicals than Vitamin E & Vitamin C!
Cedarwood Oil
Deep Cleanses / Invigorates
Found in the coniferous trees that tower over the British Columbia, Cedarwood Oil is extracted through the process of steam distillation from wood pieces of the cedar wood tree. The major components of cedarwood oil are alpha-cedrene, beta-cedrene, cedrol, widdrol, thujopsene and a group of sesquiterpenes that are naturally antimicrobial, antifungal and antiseptic. Where hair is concerned, it helps cleanse and freshen the scalp and is ideal for oily hair. It also helps stimulate the hair follicles by increasing circulation to the scalp, contributing to healthy hair growth.
---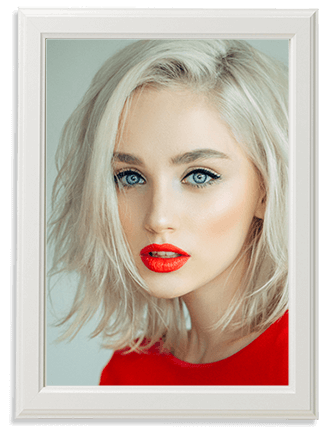 WHY CEDARWOOD OIL?
Great Hair is Fresh Hair. Cleansed and Hydrated!
Extracted from the coniferous trees native to British Columbia, this fragrant oil features natural non-chemical chelating properties, removing everything from dead skin cells on the scalp to styling products and hard-water minerals that weigh down your hair. It is essential daily care for fine hair types and the perfect treatment to "reset" your hair before color or chemical services.
---
4 THINGS TO LOVE ABOUT CEDARWOOD OIL:
Normalizes the scalp and every strand of hair prior to a colour service for brighter, truer colour results.
Helps to regulate sebum production and address oily scalp conditions found in men and women.
Gently cleanses and conditions the hair without adding weight that can collapse a hairstyle.
Helps boost circulation to hair follicles for healthier, stronger hair growth.
---
#redavidcedarwoodconditioner