KEY INGREDIENTS
Castor Oil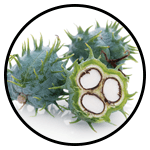 Promotes Hair Density / Strengthens
Extracted from the castor oil plant, this beneficial oil is high in Vitamin E, minerals, proteins, and Omega 6 and 9 beneficial fatty acids. Castor oil contains high amounts of ricinoleic acid, an omega-9 fatty acid that makes up 89.5% of castor oil's fatty acid composition. In clinical studies it has been shown to be naturally anti-inflammatory, antimicrobial, and has antioxidant properties. A common cause of thinning and hair loss stems from inflammation of the scalp that constricts blood flow to the hair follicle, reducing the levels of necessary nutrients. Ricinoleic acid also helps balance that pH of the scalp, aiding in replenishment of the scalp's natural oils. scalp pH which can also help replenish the scalp's natural oils. Ricinoleic acid's free radical scavenging abilities also help you to reduce the levels of cell damage within the scalp.
Hyaluronic Acid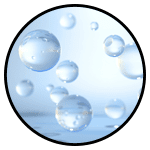 Scavenges Free Radicals / Volumizes
Hyaluronic Acid (HA) has been a spot-light ingredient within the skincare and beauty industry for years. Renowned for its anti-aging properties, HA is certainly an A-list ingredient that is surprisingly accessible. HA is a gel-like water holding molecule that occurs naturally in our bodies. But it also makes for a great volumizing ingredient in haircare, formulated with amino acids and biotin isolates that visibly improve hair density, fullness and softness. Not only will it give you great volume, it gives your hair and scalp a little anti-aging love!
---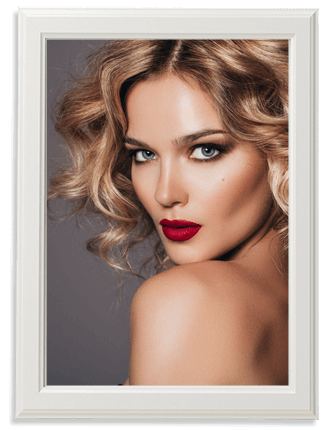 VOLUME TIPS
5 Steps For a Better Blowout
The Blowout Bar trend is here to say and the desire for great finishing has never been greater in salon. Sometimes our skills can get a little rusty…so here's some tips to give your clients the best blowout EVER:
Always start with clean hair with the REDAVID shampoo and conditioner appropriate for the condition of their hair.
Apply an appropriate styling product to damp hair. If their hair is fine use REDAVID Volumizer. If the hair is course or wavy, use a curl cream, such as REDAVID Orchid Oil Curl Defining Crème.
Focus on the hairline. Use a round brush, and take your time. Concentrate on this area, because that's what people will see first.
Dry hair in 1 to 2-inch sections. This is the most important step and one often skipped. Remember to always point the dryer nozzle down from root to tip, to ensure a silkier style.
Flat iron to finish. Again, separate hair into 2-inch sections. Make sure you start close to the scalp.
---
#redavidvolumizer