KEY INGREDIENTS
Chamomile Oil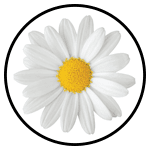 Rehydrates / Promotes Healthy Hair & Scalp
Chamomile oil in its rare form is impossible to turn into an effective aerosol. Hexyl cinnamal is a naturally occurring element within chamomile oil that is stable however, and through cosmetic chemistry the benefits of chamomile oil are retained in an aerosol form. Known for its soothing properties, chamomile oil easily qualifies as one wonderful oil to nourish the hair and scalp. Especially effective on dry and brittle hair, it retains the moisture level and strengthens the hair from within, leaving behind soft and strong tresses. Not only does REDAVID Max Hold Hairspray provide lasting hold, it also offers up a little hair love as well!
Citronella Oil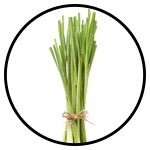 Soothes Scalp / Aromatherapuetic
Hydroxycintronellal occurs naturally in many plants, including lavender and has a unique Lily of the Valley and sweet tropical melon scent naturally. It is derived from the naturally occurring citronella found in lemongrass. It is a potent natural antioxidant and antifungal agent. The high limonene and methyl isoeugenol content found in citronella oil makes it really effective in regulating and decreasing the amount of sebum oil that your scalp produces – allowing for a less oily head and generally less greasy hair. At the same time it also soothes and nourishes a dry or itchy scalp. By getting rid of the itchiness, you don't scratch as much and therefore slows or lessens the amount of dead skin cells that show up in your hair.
---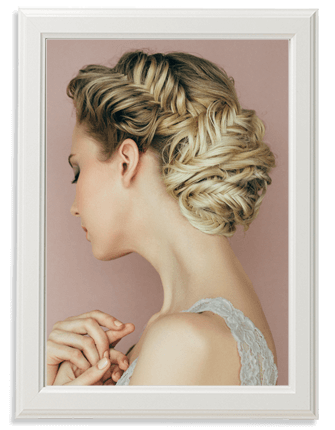 STYLING TIPS
4 Styling Hacks for Max Hold Finishing Spray
Finishing Hairspray such as REDAVID Max Hold Spray should be used when you need to create texture with a natural look, but need more durability and lasting strength & volume that will last all day. Here are 4 of Team REDAVID's favorite tips:
FOR A SLEEKER BRIDAL UPDO: Spray your hands with REDAVID Max Hold Spray and run them through the hair. This technique will help to keep flyaways in place and you don't have to worry about overusing the hairspray.
FOR PERFECT NON-GREASY BANGS: Overuse of product can leave bangs greasy…so use styling products sparingly. To give bangs a little structure, backcomb a tiny bit at the root and use a little REDAVID Max Hold Spray to keep them down and control any flyaways.
TO CREATE MESSY SLEPT-IN WAVES: Instead of raking your fingers through like a comb while styling your hair, grip and chunk! Spray the hair liberally from root to tip with REDAVID Max Hold Spray and then fist your hands over each section, as if you are making a rope. The result is a celebrity worthy piece-y yet sexy look that takes any style to new heights!
CREATE STICKY BOBBY PINS FOR UPDOS: Getting updo's or styles to stay in place, especially if the hair is super soft or stick straight can be challenging. Before you know it…bobby pins start falling out and losing hold. Spray the bobby pins on a towel with REDAVID Max Hold spray and shake the towel to distribute the hairspray prior to placement. Pin away! These sticky bobby pins will stay put. Also, always make sure the crimped section of the bobby pin faces into the scalp…the right way to secure bobby pins.
---
#redavidmaxhold