KEY INGREDIENTS
Rapeseed Oil Fatty Acids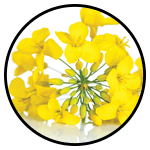 Smoothes / Rehydrates
Extracted from the rapeseed plant, behenic acid (a naturally occurring essential fatty acid) that acts as a humectant and conditioning agent. It works to form a protective barrier on the hair and scalp, thus slowing down water loss and maintaining an essential moisture balance. It is high in healthy mono and polyunsaturated fats (omega 3, 6 & 9), rich in vitamin E and contains plant sterols. It features an excellent ratio of omega-6 to omega-3 fatty acids including oleic acid and linoleic acid. Oleic acid controls water loss in hair strands while making hair softer and more pliable, whereas linoleic acid helps to stimulate hair growth along with maintaining a healthy scalp.
Castor Oil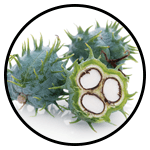 Promotes Hair Density / Strengthens
Extracted from the castor oil plant, this beneficial oil is high in Vitamin E, minerals, proteins, and Omega 6 and 9 beneficial fatty acids. Castor oil contains high amounts of ricinoleic acid, an omega-9 fatty acid that makes up 89.5% of castor oil's fatty acid composition. In clinical studies it has been shown to be naturally anti-inflammatory, antimicrobial, and has antioxidant properties. A common cause of thinning and hair loss stems from inflammation of the scalp that constricts blood flow to the hair follicle, reducing the levels of necessary nutrients. Ricinoleic acid also helps balance that pH of the scalp, aiding in replenishment of the scalp's natural oils. scalp pH which can also help replenish the scalp's natural oils. Ricinoleic acid's free radical scavenging abilities also help you to reduce the levels of cell damage within the scalp.
Hydravolume Complex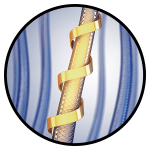 Volumizes / Amplifies Definition
HydraVolume Complex utilizes a "smart" molecule (carbomer) that absorbs and retains water, swelling to many times its original size. This helps to create a bodifying effect that plumps hair, but also creates an invisible barrier between every strand of hair…giving you visible dimension and incredible texture!
---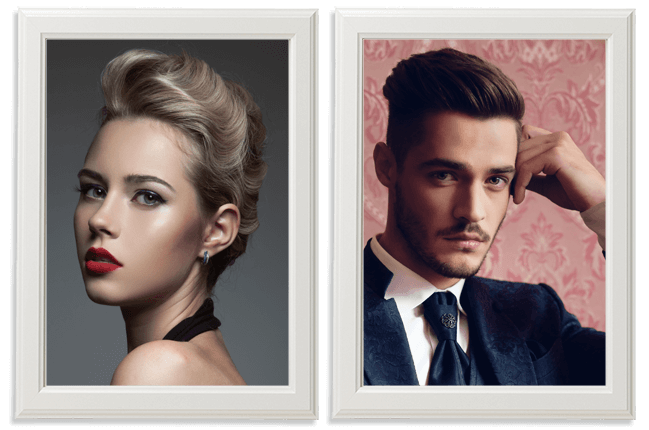 STYLING TIPS
4 Styling Hacks for Texture Creme
Here are 4 of Team REDAVID's favorite tips:
TO CREATE CLASSIC HOLLYWOOD WAVES: Cocktail REDAVID Texture Creme and REDAVID Orchid Oil Treatment together and apply throughout. Curl with a ½ inch barrel to create ribbon-like curls with amazing bounce and elasticity.
TO CREATE A TEXTURED MEN'S STYLE: Use REDAVID Texture Creme and apply to towel dried hair. Use a small vent brush and blow dryer with nozzle attachment. Alternate between combing the hair on the top from side to side to give it a slightly tousled look. Finish with REDAVID Working Spray.
TO CREATE BEACHY WAVES: To create hair that looks like your client spent the day at the beach, apply REDAVID Texturizing Creme to the roots, especially around the crown. Backbrush (not back comb – very important to know the difference) the hair to add more texture and rough volume to the roots of the hair. Start from the nape of the neck and work upwards.
TO ADD VOLUME TO FINE HAIR: To give definition to fine hair requires an incredible amount of volumizing in the early stages of styling with REDAVID Volumizer. Once you've created the desired shape, take a little REDAVID Texture Creme and work it in the same motion as the quiff. The consistency of the Texture Creme will hold the style for a long duration. If needed, you can also use some REDAVID Working Spray, though keep in mind that when the hair spray and gel eventually dry up you'll be left with a brittle feel to the hair.
---
#redavidtexturecreme