KEY INGREDIENTS
Cymbidium Orchid Complex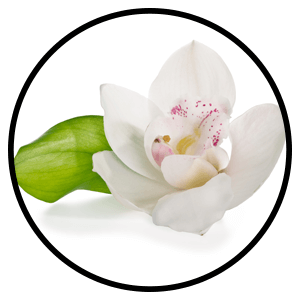 Scavenges Free Radicals / Rehydrates
Harvested using a gentle infusion process, orchid oil is extracted from the stems and flowers of the Cymbidium orchid, AKA the boat orchid. In addition to its frizz controlling properties, in clinical trials it was discovered that orchid oil helps fill in the cracks and imperfections in each and every hair strand, restoring natural hair shine. Additionally it acts as an external moisture balancer, possessing both hydrophillic and hydrophobic properties. Orchid oil contains Orchicyanin I, Orchicyanin II and Cyanin, all of which form Reactive Oxygen Species (ROS), scavenging up to 4x more free radicals than Vitamin E & Vitamin C!
Hemp Seed Oil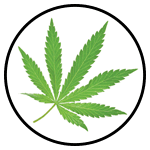 Reproteinizer / Prevents Breakages
300 years ago, hemp was the FIRST plant to be spun and turned into fiber for sails, canvases and clothing. But today, there is a lot of confusion around this amazingly beneficial plant…as industrial hemp is virtually identical to its "questionable" sibling. Hemp seed oil not only helps to prevent breakage, but is rich in Omega 3, 6 & 9 as well as a heavy dose of conditioning Vitamin E. While hair is made up 90% protein, Hemp seed oil contains 25% protein and delivers a natural reproteinizing action to hair…leaving it stronger and healthier!
Healing Herbs
Rosemary, Ginseng & Radish Root to Promote Healthy Hair and Scalp
Herbs have been used in cosmetics and in medicinal preparations for millennia. Modern science has found remarkable healing properties for hair and scalp alike. Rosemary has the same free radical fighting power as goji berries & is loaded with carnosol that helps lower DHT, improving hair growth by boosting microcirculation of the scalp. Ginseng is several studies has been shown to be beneficial to scalp health and hair growth as it improves blood circulation while boosting the immune system and fighting hair loss. Radish Root is rich in iron, antioxidants and minerals like calcium and potassium, which helps to increase blood flow to the scalp, promoting healthy growth of hair, making the scalp as well as roots stronger.

BLONDE THERAPY®
The future of blonde care. Go from brass to ash.
The #1 challenge for blondes, silver and gray hair? Brassiness! To serve the needs of blondes everywhere, we pair the power of our popular Dual Therapy concept to provide daily total toning, care, repair and maintenance. A vegan trio made with 90% natural/naturally derived ingredients that offers you a chemical free customizable toning option for blonde and highlighted hair.
A BREAKTHROUGH IN BLONDE CARE:
Just 3 steps, finishing with heat.
Jaw dropping, fast results.
Designed for daily use.
Chemical free toning.
Tones, transforms and just rinses out!
Active botanicals defrizz, add shine and smoothness.
Dynagen-R™ offers multi-layered hair repair and protection with every use.
INSTRUCTIONS FOR USE
Wet hair. Apply evenly and massage through hair for 2 to 3 minutes. Rinse well. Finish with REDAVID Blonde Therapy Conditioner.
CAUTION: Only for use on blonde or highlighted hair. Rinse hands immediately or staining may occur. For external use only. In case of eye contact, rinse immediately. KEEP OUT OF REACH OF CHILDREN.
---
#redavidblondetherapy