KEY INGREDIENTS
Coconut Oil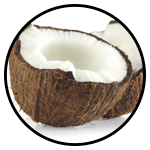 Reproteinizes / Rehydrates
Coconut oil is the ONLY natural reproteinizer found in nature. According to a study published in the Journal of Cosmetic Science, coconut oil outperforms other oils, and is the ONLY naturally occurring oil that reduces protein loss. It is the protein loss in hair that most commonly leads to dryness and breakage. Additionally, this fruit has naturally water retaining properties. When applied to the hair follicles and scalp, it soaks in and helps to bolster essential moisture in the scalp.
Yarrow Flower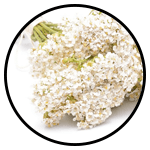 Promotes Healthy Hair and Scalp
Yarrow is a common weed native to the Northern hemisphere that grows freely in grassland, chalk land, roadsides and other sites with well-draining ground. It is instantly recognizable due to its feathery leaves, strong stems and broad white flower heads made up of many small individual flowers. Yarrow was found amongst other medicinal herbs in the Neanderthal burial site in Iraq which dates from around 60,000 BC and has become famous in herbal medicine as one of the earliest indications of human's use of medicinal plants. This ancient healer more recently was discovered to offer remarkable benefits for hair. It helps to cleanse and remove excess oil buildup, plumps and volumizes hair strands, adds incredible shine and promotes hair growth!
Clover Flower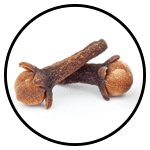 Softens Hair, Adds Body and Stimulates Hair Growth
Cloves contain a unique compound called Eugenol (composition varies from 70 – 90%) responsible for its strong aroma, but more importantly this compound has shown to reduce hair loss, stimulate hair growth and may help return dormant hair follicles to a fully functioning state. Eugenol is an androgen receptor (AR) antagonist that can make the channel responsible for hair growth, TRPV3,  to be activated. The TRPV3 channel is directly activated by various natural compounds including Eugenol and it resulted in inhibition of hair loss. Additionally, it softens hair fibers and helps to add body.
Healing Herbs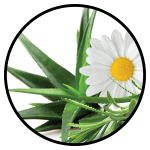 Aloe Vera, Chamomile & Rosemary to Promote Healthy Hair and Scalp
Herbs have been used in cosmetics and in medicinal preparations for millennia. Modern science has found remarkable healing properties for hair and scalp alike. Rosemary has the same free radical fighting power as goji berries & isloaded with carnosol that helps lower DHT, improving hair growth by boosting microcirculation of the scalp. Chamomile contains anti-inflammatory, anti-irritant, and anti-microbial properties, chamomile helps encourage healthier hair regrowth. It conditions the scalp as well as nourishes and strengthens the hair follicles, stimulating the growth of fuller, thicker, and healthier hair strands. Aloe Vera contains more than 75 essential nutrients including amino acids, minerals, enzymes, vitamins and sterols. It promotes thick and healthy hair while calming frizz and smoothing the hair. It also helps to promote shine and moisture in the hair.
---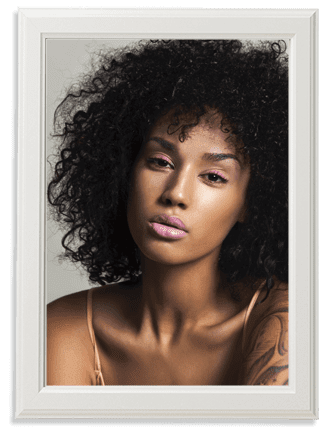 WHY ORCHID OIL®?
One unique oil, serious hair science!
REDAVID Orchid Oil® is delicately harvested from the stems and flowers of the Cymbidium Orchid for it's unique benefits for curly and damaged hair: from restoring and maintaining essential moisture to renewing every strand ravaged by chemical and thermal damage. Best of all, the incredibly lightweight property of the oil doesn't weigh hair down!
AN 8-IN-1 WONDER INGREDIENT:
Controls frizz
Makes hair soft and manageable
Helps make hair stronger
Restores moisture to normal levels
Detangles
Faster blow outs
Adds radiant shine
Heat protection
---
4 THINGS TO LOVE ABOUT ORCHID OIL®:
MIRROR-LIKE SHINE: In clinical trials Orchid Oil® was discovered to help fill in the cracks and imperfections in every hair strand, restoring natural hair smoothness and leaving it with a mirror-like shine.
A NATURAL MOISTURE BALANCER: In clinical trials Orchid Oil® was discovered to act as an external moisture balancer, going to work on hair that has become delicate from chemical, thermal and environmental stress.
FREE RADICAL SCAVENGER: Orchid Oil® contains Orchicyanin I, Orchicyanin II and Cyanin, all of which form Reactive Oxygen Species (ROS), scavenging up to four times more free radicals than Vitamin E and Vitamin C.
KEEP IT LIGHT & FRIZZ-FREE: Even in high humidity, Orchid Oil® does not allow an overabundance of moisture to weigh hair down or make it frizzy.
---
#redavidorchidoilconditioner